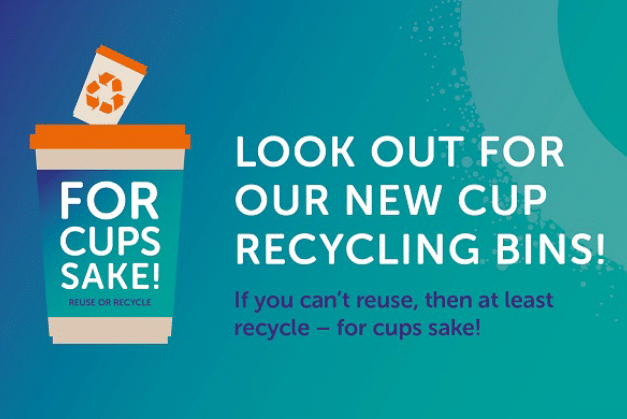 Environmental & Sustainability
The Galleries strives to ensure that wherever possible we implement effective and innovative environmental strategies and measures to reduce consumption and enhance energy efficiency across the common environs of the Centre enhancing our CSR status in the wider community.
LaSalle Investment Management recognises that buildings have a major impact on the environment. We are committed to playing a role in addressing global environment challenges through the investments we make, as well as our day-to-day operations. We have designed internal policies and business practices in consideration for the social, environmental and economic impact of our operations. At The Galleries, we collaborate with tenants, property managers and service providers to ensure the best sustainable solution to the management of the centre whilst maximising investment performance.
Waste Management
Our customer service team recycle tenants' cardboard and plastic waste as well as wood pallets. Our waste contractor Suez have a policy of 100% recycling of our other waste. Suez is mindful of its obligation to recycle and takes this responsibility very seriously. The decrease of landfill space available coupled with the increase of Government recycling legislation placed upon businesses means that companies must look at new ways to dispose of their waste streams. Suez has a range of innovative systems such as the "recycle all" bin that can recycle more of your waste whilst reducing costs.
There are a number of coffee shops at the Galleries, therefore we've partnered with the BID and made it our mission to install numerous 'For Cups Sake' recycling stations so that if you're having a coffee on the go you can dispose of them.
Climate Change and Energy Management
Mall lighting and the mechanical plant & equipment is controlled via a BMS (Building Management System) that has recently been installed; this assists in reducing when certain lights and equipment are operational to reduce the amount of consumption used. Socket outlets in public areas are locked to prevent unauthorised use and for safety purposes. Power factoring devices are used in plant rooms. Utility service providers are centrally procured negotiating favourable tariffs. Under-utilised equipment is switched off when not in use; this saves wear and tear on the equipment as well as energy consumption. Movement sensor-lighting has been installed in common areas, such as management stairwells and corridors. The Centre has an ongoing programme of conventional lighting replacement to LED.
Water Management
Internal supplies are metered as are external standpipes which are also locked secure when not in use.
IS0 14001
The Galleries is ISO14001 accredited. This is an International Standard, accredited to businesses who demonstrate their commitment to sustainable activities. The system provides the framework to allow us to meet increasingly high customer expectations of corporate responsibility as well as legal and regulatory requirements.
Other Environmental Initiatives
We work closely with our tenants to help promote their own sustainability initiatives throughout the year: