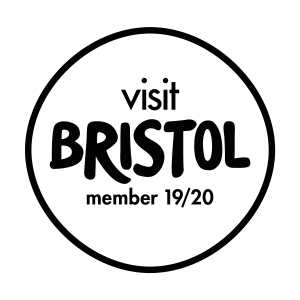 Welcome to Bristol – a city that doesn't just buzz, it thumps!
If ever there was a city with a story to tell, it's Bristol. Enveloped in the hills of South West England, it has its own unmistakable identity, carved out by passionate locals and spirited fans.
Discover things to do in Bristol born out of the city's centuries-old heritage and irrepressible creative spirit. Float over historic landmarks in a beautiful balloon, seek out world-class street art and follow the sound of live music flowing into cobbled streets.
The Galleries is proud to be a member of Visit Bristol – helping to promote our amazing city to the rest of the world!