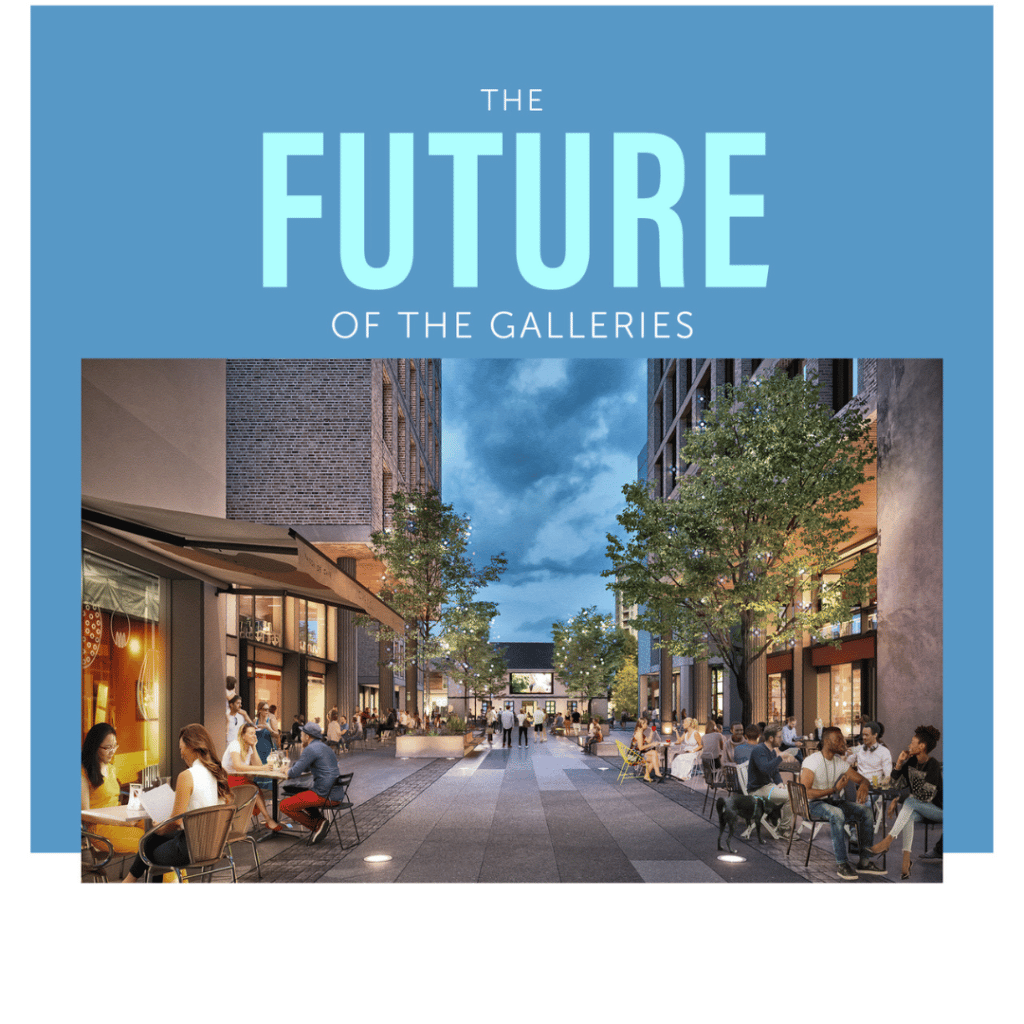 THE FUTURE OF THE GALLERIES
Transformational proposals are being brought forward by Bristol-based developer Deeley Freed together with La Salle Investment Management, to comprehensively redevelop Bristol's Galleries Shopping Centre.
Footfall in the centre is down 35% from pre-pandemic levels. A change in shopping patterns, accelerated by the Covid-19 pandemic, have led to a greater number of vacancies in the Galleries which has made the current centre's future increasingly challenged.
The proposals look to create a truly mixed-use and diverse scheme with restaurants, shops, community facilities and leisure destinations that support the day and night-time economy, office space, a hotel, open market and affordable homes and student living. It will provide a complementary balance and range of uses that support the local community, boost the economy, address Bristol's changing needs and priorities and ensure it continues to provide something for everyone.
The Galleries occupies five acres of the city centre. The intention is to convert 30% of this into high-quality public realm with new civic spaces and opportunities for urban greening. Broadmead currently turns it back on Castle Park which is a missed opportunity. The proposals look to reverse this along Newgate with new, vibrant pedestrian linkages into the city centre as well as terraces, with cafes and restaurants facing the park.
We'd like to emphasise that we are at an early stage and the Galleries will remain open as usual for at least the next two years. We'd encourage people to continue to shop and support their local traders.
We will be updating the website regularly so please register for updates and do let us know your early thoughts either via the feedback form, interactive map or get in touch tabs.
Please visit https://galleriesfuture.com/ for more information.