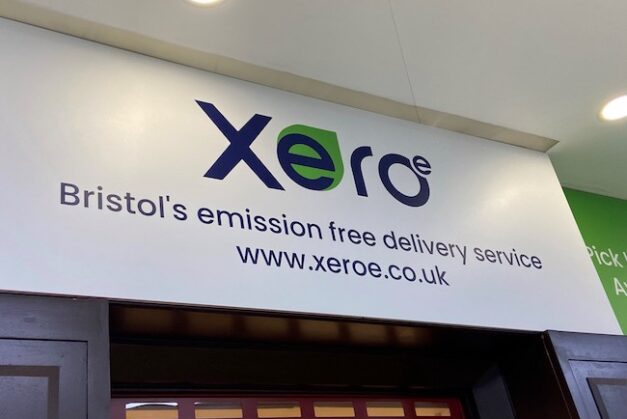 Opening times
Monday

Closed

Tuesday

Closed

Wednesday

Closed

Thursday

Closed

Friday

Closed

Saturday

Closed

Sunday

Closed
Other information
Established in London in 2019, XeroE uses a fleet of environmentally-friendly cargo bikes, bicycles, electric scooters and intelligent electric iVans® to transport goods in inner cities, reducing toxic air levels and improving the life quality of all urban residents.
XeroE has a Pick Up Drop Off Unit (PUDO) here at the centre, so they can work more efficiently, enabling hundreds of packages to be delivered all at once to the PUDO, reducing the number of vans driving around the city centre and less congestion.
To find out more on the initiative, visit www.xeroe.co.uk.
If you are interested in using XeroE's services for your business, please contact jake.deburiatte@xeroe.co.uk