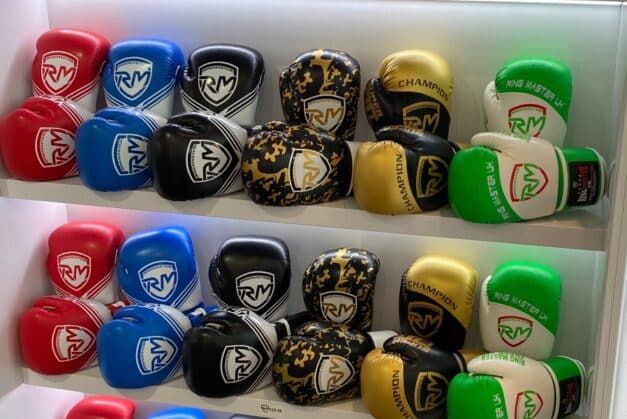 Opening times
Monday

9:30 am — 6:00 pm

Tuesday

9:30 am — 6:00 pm

Wednesday

9:30 am — 6:00 pm

Thursday

9:30 am — 6:00 pm

Friday

9:30 am — 6:00 pm

Saturday

9:30 am — 6:00 pm

Sunday

10:30 am — 5:00 pm
RingMaster Sports supplies high quality and affordable gears for boxing, MMA, kick boxing and martial arts professionals and fitness equipment. They are located on the Galleries' top floor.
At RingMaster, they recognise and understand that the champion within each one of us needs the best gear and that's why they make high quality and affordable contact sports gear and supply the best fitness and training equipment for gyms.
Their passion to supply superior quality gear and an excellent standard of customer service has made them the first choice for fighters. Their Boxing, MMA, Kick Boxing, Martial Arts & Fitness equipment range are designed carefully and manufactured by them. These go through rigorous testing in the UK to bring you the very best to help you become a champion.
They recognize the aspirations of associations, training academies, schools, and trainers to nurture the talent of those who go on to become the champions. They support them by customising the gears for them according to their needs.