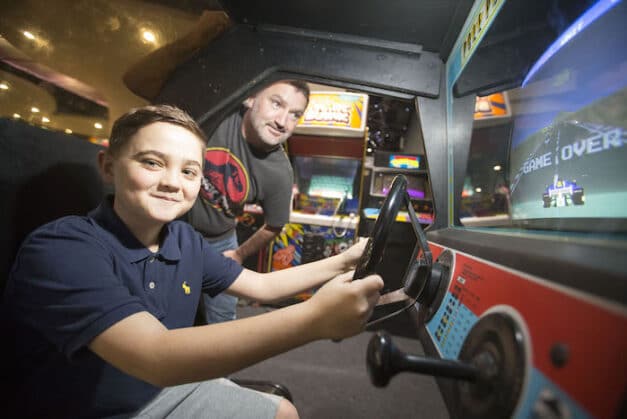 Opening times
Monday

10:00 am — 6:00 pm

Tuesday

10:00 am — 6:00 pm

Wednesday

10:00 am — 6:00 pm

Thursday

10:00 am — 6:00 pm

Friday

10:00 am — 8:00 pm

Saturday

10:00 am — 8:00 pm

Sunday

10:00 am — 6:00 pm
History of Video Games is an immersive video game experience for all the family, groups of friends, or a place to go solo. You are Player 1, the Hero and Protagonist, come join the adventure and step into the game.
Inside this time traveling portal we have a huge selection of 1980s retro video game arcades, from Space Invaders, through to PacMan, via Donkey Kong to Street Fighter 2 and so much more (see all the 100+ games), all set to FREE PLAY, so no coins required, plus we have the entire History of Video Game Console collection ready for you to play via our curated selection of games and an immersive exhibition to tell you the story of video game history and gaming culture.
Each season is themed – with the opening season being 'The Lost Arcade Part 2' and will run until September 12th 2021.
To get tickets go to www.historyofvideogames.co.uk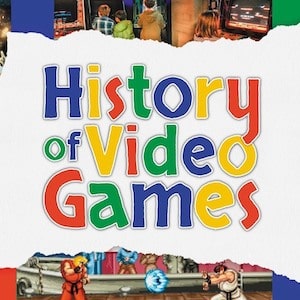 ---