Age UK Bristol Support Hub
Age UK has launched a Coronavirus Support Hub for older people in Bristol offering both practical and emotional support.
Click here for more info.
Age UK Bristol – how to support in the retail environment
As many shoppers return to the retail environment, it can be a nervous time some, especially if they have been shielding over the past months. Read the handy guide from Age UK Bristol on how local businesses can support older customers during COVID-19.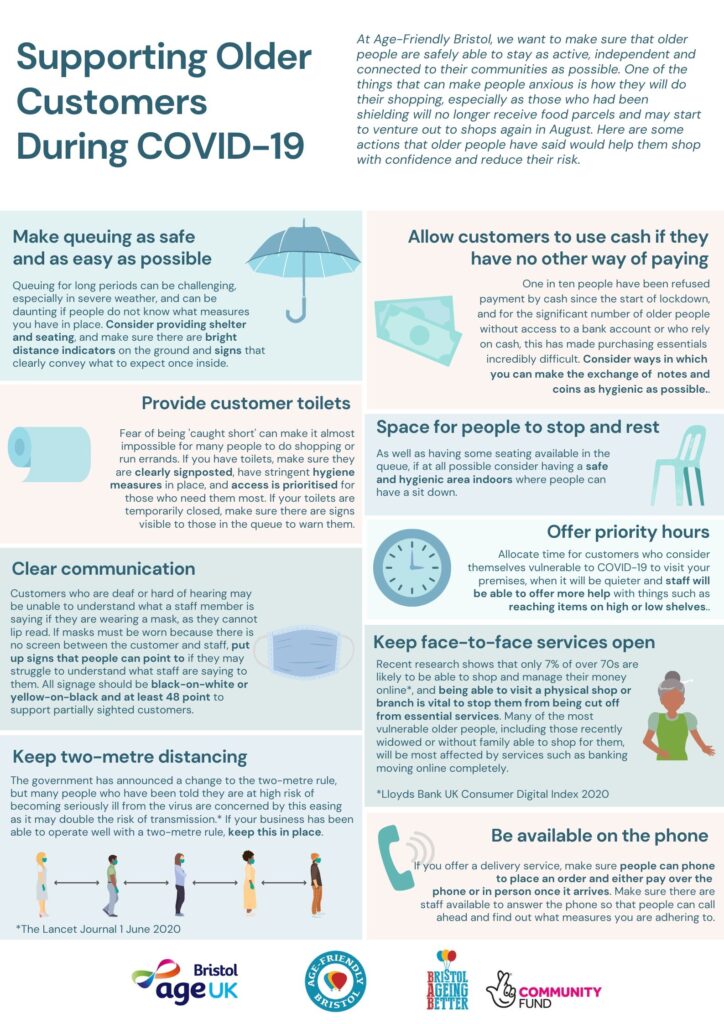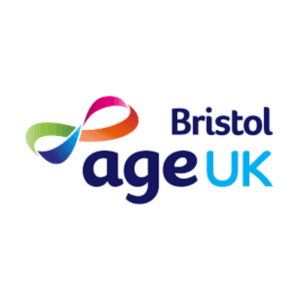 Bristol Against Violence and Abuse
Bristol Against Violence and Abuse (BAVA) is a collection of people and organisations in Bristol working to end all types of violence and abuse against women and girls and domestic and sexual violence against men. Formerly Bristol Domestic Abuse Forum (BDAF); the name change to BAVA enables Bristol to reflect the government policy to challenge all types of gender-based violence. The Bristol Strategy can be found  at: https://www.bava.org.uk/.
Click here for more info.
The Ark Bus
The Ark Bus – Your City, Your Space
Your City, Your Space is part of the Ark project and can be found on the ground floor here at The Galleries, next door to Bargain Buys.
The space is open for conversation, a place for practical support and also for quiet reflection for those who wish to decompress from the stresses of life.
The opening times of the hub will vary, so please check their window or Facebook page to find out more: FB The Ark Bus.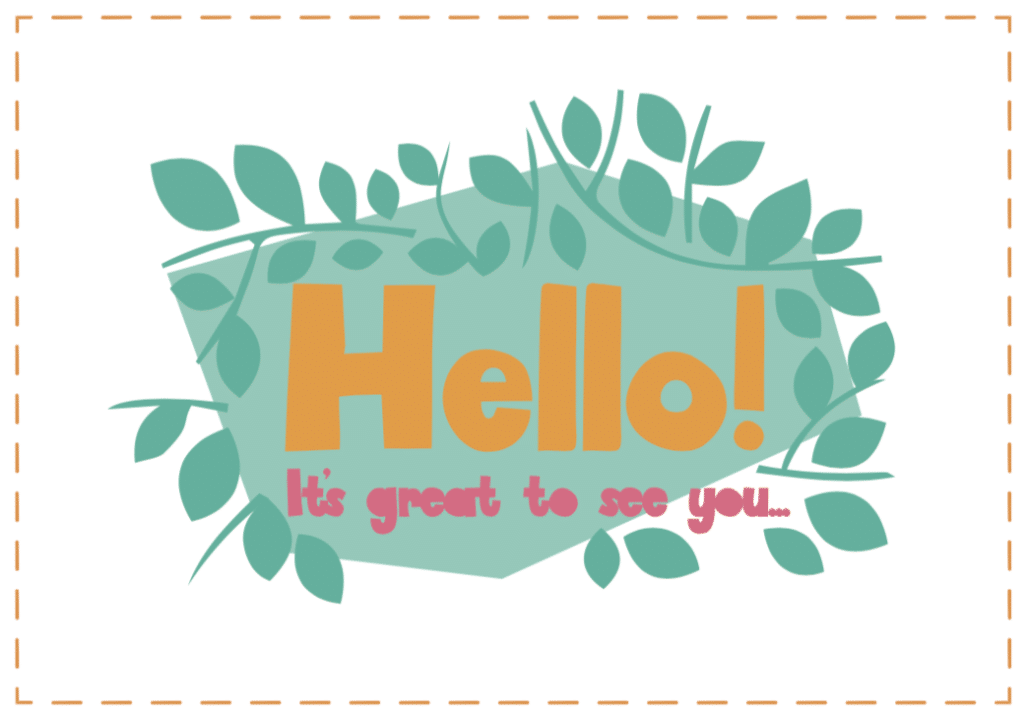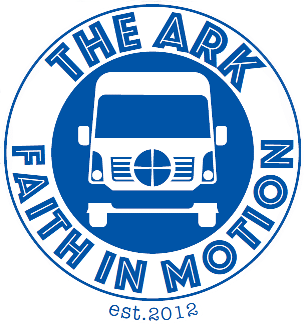 Sunflower Lanyard 🌻
The Hidden Disabilities Sunflower for people with hidden disabilities
Wearing the Hidden Disabilities Sunflower discreetly indicates to people around the wearer including staff, colleagues and health professionals that they need additional support, help or a little more time.
Since its launch in 2016, it has now been adopted globally by major airports and venues and in the UK, by many supermarkets, railway and coach stations, leisure facilities, the NHS, a number of police, fire and ambulance services, and an increasing number of small and large businesses and organisations.
For more information on the Sunflower Lanyard scheme, click here: https://hiddendisabilitiesstore.com/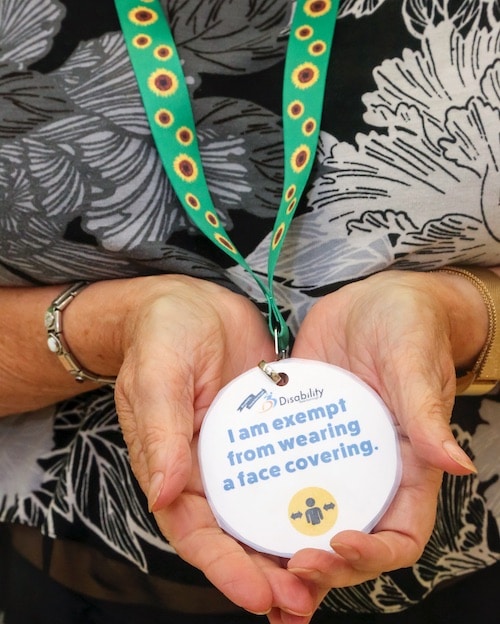 Boots – Domestic Violence Support
From 14th January, victims of domestic abuse will be able to access much needed support from thousands of pharmacies across the UK, backed by the government.
The Ask for ANI scheme allows those at risk or suffering from abuse to discreetly signal that they need help and access support. By asking for ANI, a trained pharmacy worker will offer a private space where they can understand if the victim needs to speak to the police or would like help to access support services such as a national or local domestic abuse helplines.
Read more here: https://www.gov.uk/government/news/pharmacies-launch-codeword-scheme-to-offer-lifeline-to-domestic-abuse-victims
Bristol Mind – free counselling service
The free counselling service has been extended until 31st March 2021 and is available to individuals shielding as part of the Covid-19 pandemic.
WHSmith – Connect with others selection
We don't all share the same hobbies and interests. Your love for books is another person's love for stationery.
Why not mix it up this January, and try out some of your friends and family's favourite activities? WHSmith have compiled a range of ideas to help you connect with the people around you. Check out the 'Connect with Others' selection here: https://bit.ly/3oD2V1C